Download


American Pharma Outsourcing Summit 2022 - Program (770.3 KiB)
September 20, 2022
* JOIN US FOR THE PRE-EVENT HAPPY HOUR on September 19th, 2022 FROM 6:10 PM – 7:10 PM EST
Delegate Registration and Networking Breakfast
Chair's Welcome and Opening Remarks
EXTERNAL MANUFACTURING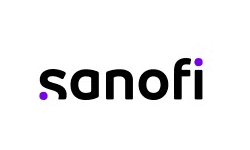 Cedric Dubois
Head, Biologics External Manufacturing
Sanofi

EXTERNAL QUALITY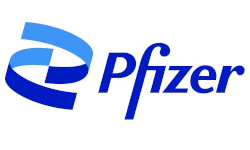 Francis Dumont
Senior Director, External Drug Product Supply Strategy
Pfizer

EXTERNAL SUPPLY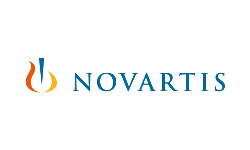 Kris Hall
Procurement Lead, External Supply Operations Americas
Novartis

Opening Keynote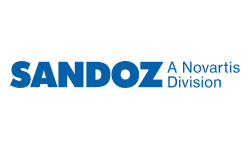 Kevin Cook
VP and Head, Supply Chain, Demand Planning and Customer Service
Sandoz, a Novartis Division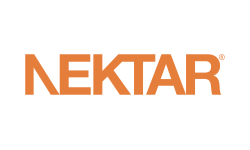 Ramesh Panchagnula, Ph.D.
Managing Director
Nektar Therapeutics India Pvt Ltd

Leading Internal and External Teams to Success Across a Global Manufacturing Network
Developing a winning team of external manufacturing, quality and supply chain experts
Best techniques for collaborating with expert teams to develop, launch and supply therapies
Ensuring quality oversight in contract manufacturing and outsourced activities
Building external expertise and capabilities
Sourcing and selecting partners with technical capabilities and mutually aligned goals
Case studies of outsourcing success
View More
Shabbir Dahod
President and Chief Executive Officer
TraceLink

Digitalizing Supplier Management Operations to Improve Visibility and Collaboration with CMOs and Direct Suppliers
What key challenges drive supplier management leaders to digital transformation in the pharmaceutical industry?
Achieving more agility with CMOs and direct suppliers
Linking systems, processes, people and enterprises into a collective information network to support intelligent business execution
Improving visibility and collaboration in supplier management operations
How a digital network platform enables data sharing with a network of CMOs/suppliers through a single link
Enabling supplier management teams to engage CMOs/suppliers through collaborative work management
View More
Refreshments, Networking, and Pre-Arranged 1-2-1 Meetings
EXTERNAL MANUFACTURING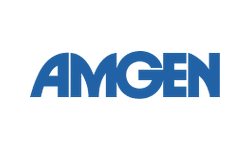 Siân Jones-MacPhail
Director, Contract Development and Manufacturing
Amgen

Scale-Up and Tech Transfer Best Practices
Keys to executing a successful technology transfer
Discussing the importance of synergy with contractors
Utilizing good communication to drive project success
Develop long-term strategies and product timelines
Reviewing the tech transfer success with Amgen's Synthetic DS portfolio
Enabling quick and seamless technology transfers
View More
EXTERNAL QUALITY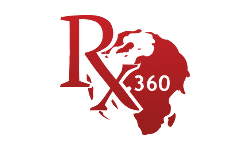 Jaye Greene
Director, Quality and Process Optimization
Rx-360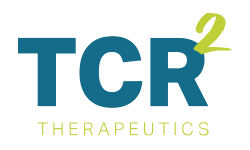 David Cady
Senior Director, Strategic Sourcing
TCR² Therapeutics Inc.

Achieving Supplier Quality Excellence
What are key considerations for supplier auditing?
Ensuring audit readiness
Best practices for audits of material and service providers
Tools and techniques for enhancing audit programs
View More
EXTERNAL SUPPLY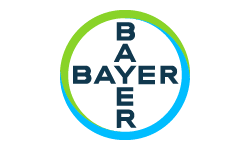 Luiz Alberto Barberini
Head, External Manufacturing, Latin America
Bayer

Leveraging Technology to Optimize Supply Chain Visibility and Enhance Service Levels
What does the Strategy House look like within the global supply chain at Bayer Consumer Care?
Overcoming external network operations amidst widespread supply chain challenges posed by COVID-19
Navigating the complexities from supplier to customer in challenging geographical environments
Case study: How do some of the complexities operating in South America vary from other regions
Optimizing pharmaceutical and biotech supply chains relationships for the next generation
View More
Workshops
EXTERNAL MANUFACTURING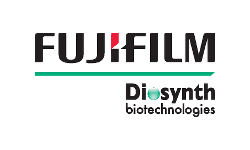 Amy Manning
Head, Commissioning, Qualification and Validation
FUJIFILM Diosynth Biotechnologies

FUJIFILM Diosynth Biotechnologies: A Partner for Life, Today and Beyond
Building the largest end-to-end biopharmaceutical manufacturing facility in North America
Implementing highly automated operational processes
Cloning established operational and business processes used at our sister site
Providing end-to-end manufacturing in a single facility
Providing clients with supply chain efficiencies, and consistent high-quality results
View More
EXTERNAL QUALITY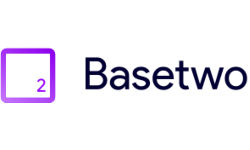 Haider Kamal
Senior Process Specialist
Basetwo AI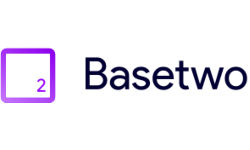 Kiefer Eaton
Head, Product
Basetwo AI

EXTERNAL SUPPLY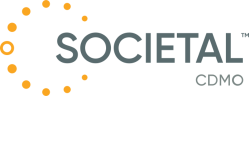 Amy Trotch
Business Development Director, Commercial/Technical Transfer
Societal™ CDMO

Lunch & Learn Roundtable Discussions
Benefit from additional learning by joining a moderated roundtable discussion on pressing issues in the industry. Registration is required, and attendance is limited. Choose from: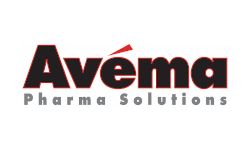 Dana Toops
President
Avéma Pharma Solutions

Benefits of Integrated Small-Volume Manufacturing Capabilities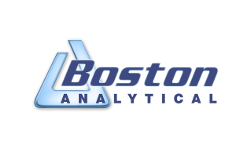 Gregory Slack, Ph.D.
Senior Director, Scientific Technical Services
Boston Analytical

CONSIDERATIONS WHEN SELECTING AN OUTSOURCED TESTING ORGANIZATION PARTNER FOR ANALYTICAL, MICROBIOLOGY AND STABILITY TESTING SUPPORT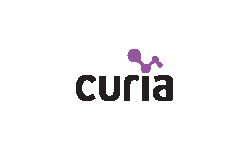 Kurt Hoeprich
VP and Global Head, Strategic Partnerships
Curia

Optimizing CDMO-Sponsor Collaborations to Accelerate Special Designation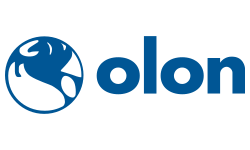 Alessandro Agosti
Senior Director, Scientific Operations
Olon Ricerca Bioscience

Techniques for Selecting a Highly Reliable Partner for the Development and Production of Active Pharmaceutical Ingredients (APIs)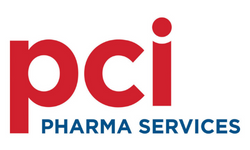 Andrew Morbey
Associate Director, Process Development
PCI Pharma Services

ENSURING SCALABLE, REPRODUCIBLE AND COMMERCIALLY ROBUST STERILE FILL-FINISH AND LYOPHILIZATION MANUFACTURING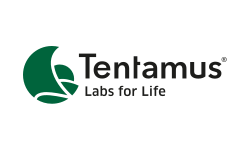 Corbett French
Laboratory Director
Nova Biologicals, A Tentamus Company

Utilizing a Risk-Based Approach to Quality and Selecting a Third-Party Lab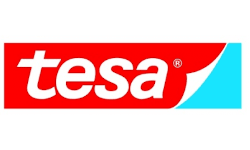 Timo Taghizadeh, PH.D.
Head, Marketing and Business Development
tesa Labtec

Important Tools for the Collaboration Between Sponsors and CDMOs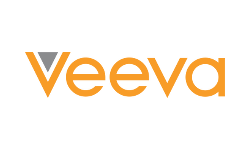 Ashley Wentworth
Senior Director, Vault Quality
Veeva Systems

Modernizing Quality by Improving Collaboration with Your Customers and Partners
Sessions
External Manufacturing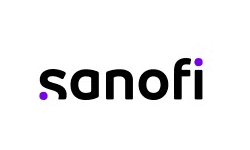 Cedric Dubois
Head, Biologics External Manufacturing
Sanofi

External Quality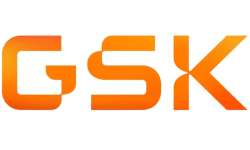 Maria Avoujageli
Head, External Quality, Americas
GSK

Ensuring Quality in the Management of Outsourced Activities
Exploring the historical role of quality and what's needed to be successful in the future
Establishing and sustaining a quality culture with partners in your network
Best techniques for establishing Quality Agreements with contract manufacturers
Enhancing Quality System compliance oversight
Conducting quality audits during technical transfers
Driving modern-day quality thinking and approaches to stay current and compliant
View More
EXTERNAL SUPPLY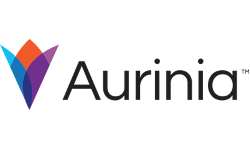 Prem Ramiya, Ph.D.
SVP, Manufacturing and Supply Chain
Aurinia Pharmaceuticals Inc.

Building a Lean, Efficient and Robust Outsourced Supply Chain
Developing a network of worldwide vendors, contract suppliers and CMOs
Best practices for selecting partners for starting materials, APIs and drug products
The keys to outsourced supply chain management
Helping contract suppliers and CMOs consistently achieve outstanding results
View More
Workshops
External Manufacturing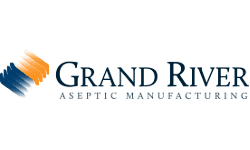 Mary Lou Glotzbach
Director, Business Development
Grand River Aseptic Manufacturing

External Quality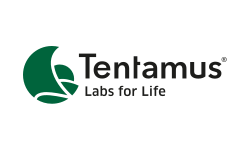 Raghvendra Sahai, Ph.D.
Founder and CEO
ARL-EuTech, A Tentamus Company

Happy Hour, Networking and Pre-Arranged 1-2-1 Meetings
Sessions
External Manufacturing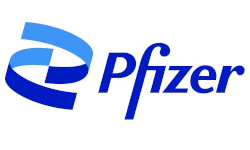 Firelli Alonso, Ph.D.
Senior Director, External Supply, BioTherapeutics and Vaccines Outsourcing
Pfizer

External Quality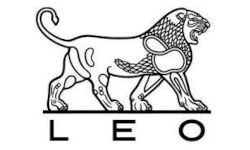 Nanna Andersen
Principal, QP, External Manufacturing and Supplier Quality,
LEO Pharma

How to Assure Quality When Engaging in External Partnerships
Understanding the complexity of ensuring supplier quality in today's supply chains
Identifying what approaches can be taken to ensure quality when working with an external manufacturer
Discussing the cost of quality assurance vs. future costs of rectification
Implementing change in the manufacturing process to ensure quality levels
Making smart infrastructure investment decisions
Best practices for inspections and audits
Seeing quality as the responsibility of everyone to ensure a good partnership
View More
EXTERNAL SUPPLY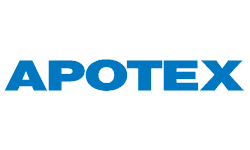 Adriana Sardella
Associate Director, Global External Supply Operations
Apotex

Key Elements of a Successful Technology Transfer to a CMO and CPO
Discussing project management strategies for effective and successful tech transfers
Why technical due diligence is key
Setting out cost and scope to determine the path forward
Enabling a core team to support and implement projects
Managing the product lifecycle after the transfer
Conducting reviews to strengthen partnerships
View More
PANEL DISCUSSION
Luiz Alberto Barberini

Head, External Manufacturing, Latin America
Bayer


Vildan Kortan

Head and Senior Director, External Analytical Strategy
Bristol Myers Squibb


Luckner Ulysse, Ph.D.

Director, Plant Management, External Manufacturing Operations
Merck


Jay Hall

Director, External Manufacturing Operations
Novavax


Firelli Alonso, Ph.D.

Senior Director, External Supply, BioTherapeutics and Vaccines Outsourcing
Pfizer


Glenn Killingworth

VP, Business Development US East
Raffles PharmaTech

OUTSOURCING SUCCESS IN THE POST-PANDEMIC ERA
How has the COVID-19 pandemic radically reshaped the world of outsourcing?
Ushering in new customer demands and expectations from CMOs/CDMOs
Best practices that outsourcing companies will need to adapt
Surviving and thriving in this new landscape
Weighing outsource vs. in-house manufacturing decisions
Securing critical raw materials amidst shipping delays and port congestion
Cutting unnecessary costs and minimizing risks
View More
Chair's closing remarks
EXTERNAL MANUFACTURING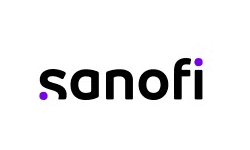 Cedric Dubois
Head, Biologics External Manufacturing
Sanofi

EXTERNAL QUALITY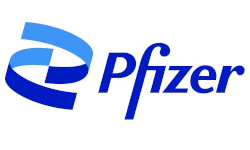 Francis Dumont
Senior Director, External Drug Product Supply Strategy
Pfizer

EXTERNAL SUPPLY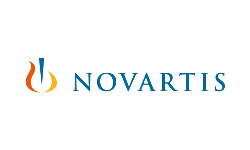 Kris Hall
Procurement Lead, External Supply Operations Americas
Novartis

Networking drinks reception